MVPA Showcase – Sign Up Now!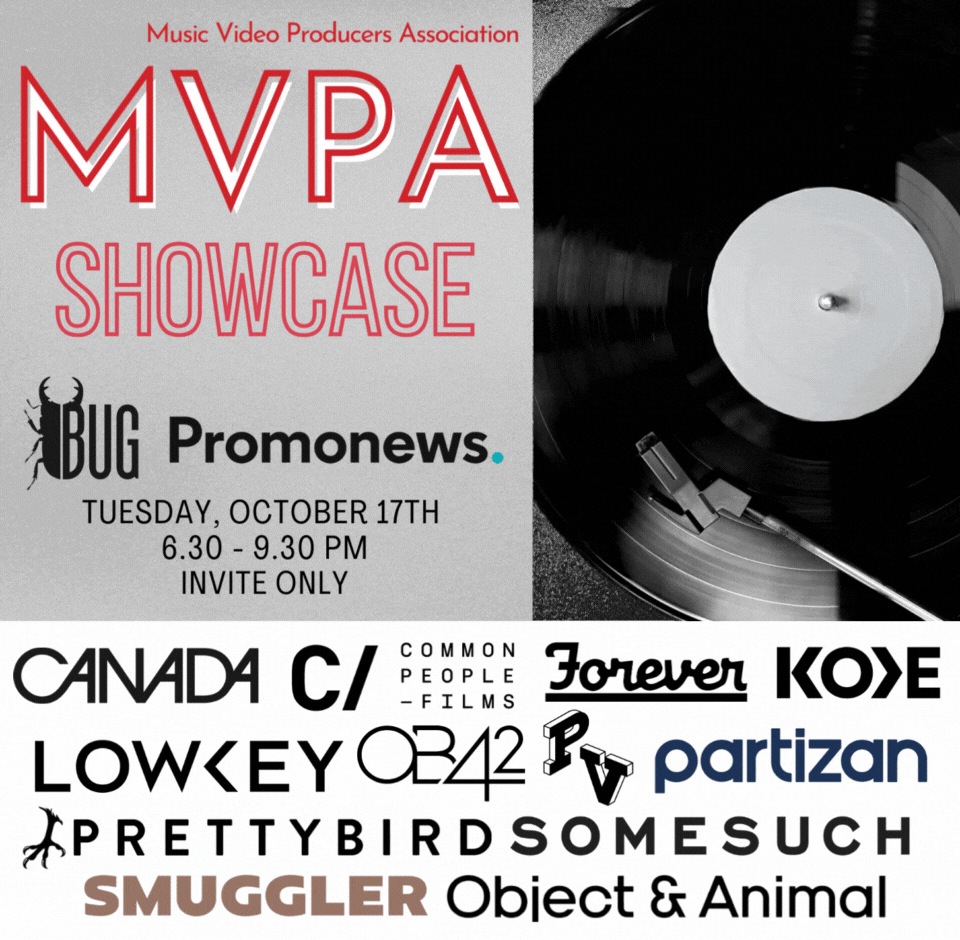 We are pleased to announce that we are hosting a MVPA Showcase on the 17th of October.
This showcase, supported by Promonews and BUG will feature 13 production companies from the Music Video Producers Association.
Our MVPA members will be showcasing their talented music video directors and the fantastic work they have produced over the last year.
We will also have discussions on:
What is the value of music videos?
How to spot, nurture and develop talent
What are commissioners looking for?
The panels will be lead by industry leaders from production companies, directors, commissioners through to marketing managers and chaired by Promonews editor, David Knight.
If you would like to come along to the showcase and have the opportunity to watch the work, listen to the talks and generally network – then please register your attendance below. Once you have registered, we will send you a confirmation email with the address and further information detailing the schedule of the event.